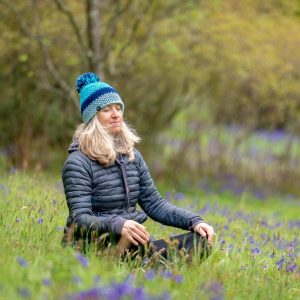 Mindful Walks
I have been teaching yoga and mindfulness at Bedgebury National Pinetum and Forest since 2018. I feel very at home here as I have a passion for teaching outside where we can "hitch a lift with nature" to boost the immune system, lower stress levels and lift our spirits.  Half the job is done for me already!
Each Mindful Walk will be suitable for anyone interested in a gentle approach to feeling happier and healthier in a natural outdoor environment. I will guide you through the Pinetum using our full range of senses.  Surrounded by 12 thousand trees, we will develop mindfulness skills by noticing the small wonders of nature and the calming influence on our nervous system.
You do not need any special equipment or previous experience to join this friendly group.  It is fully accessible, and everyone is welcome. There are limited numbers to keep everybody safe and spaced.
Please contact me directly to book your place.
Venue: Bedgebury National Pinetum and Forest
               Lady Oak Lane, Goudhurst, Kent
               TN17 2SJ
Time:   Thursdays 11:15am – 12:15pm
Dates:  28ththApril, 5th, 12th, 19th May 2022
£10.00 per session
Non-members vehicle admission charge will apply.
NEW MINDFUL WALKS FOR PARENT & BABY
Time:   11:15am – 12:15pm
Dates: Tuesday 26th April, 3rd, 10th, 17th May

£10 per 'Parent and Baby' duo
Free vehicle admission for non-members.
I hope to see you soon!
Please contact me to book your place via the button below or call me on 07802 761620.